Enjoy the magic of Barcelona at Gamelab
Exclusive city venues and networking events
 Mediatic, Palau de la Música, Tech Barcelona
& IOI
Join 120+ European industry leaders celebrating games as a shared dream
Gamelab Barcelona 2023
stay tuned for more speaker updates
These are some of the reasons
why people like you are attending Gamelab Barcelona
"Just like city of Barcelona, the great moment I spent at the event was filled with passion, friendliness and inquisitiveness."
"Gamelab offers a great roster of speakers and a potent audience representing every facet of games. It's an action-packed and well run event."
"Gamelab is a wonderfully efficient conference that inspires new ideas and facilitates top connections you'd normally never get the chance to do at other shows."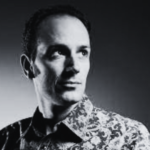 "Gamelab is incredible. They always bring together top speakers, as well as a passionate and multicultural audience that transmits energy and passion to the event. I'm looking forward to the next opportunity to participate."
"Gamelab is an incredibly inspiring and rewarding experience bringing together top developers with gaming luminaries from around the world. "
"Gamelab has an energy and a vibe quite different from what I've seen at other conferences. An unforgettable anyone who attends."
"Gamelab is the best games industry event I ever attended. I always return to the office with a valuable collection of contacts, ideas, and an actionable to-do list inspired by the issues discussed."
"Gamelab surpassed all of my expectations. It's a world class event with an impressive speaker lineup and a warm and thoughtful audience.."
"Gamelab's 360º view of interactive entertainment inspires new original ideas and business opportunities, something that rarely happens in other traditional games industry events"
The best place for games
For almost two decades, Gamelab has played an essential role in the city and country's strategy, inspiring, empowering and connecting a whole generation of local companies and leaders, around a shared dream: creating the best place on earth for developing and operating video games and interactive entertainment projects and companies. Don't miss our exclusive program of round tables, panels and professional seminars, delivered by top talent and C-level executives from local and international studios already sharing the dream of living in the best place for games.
About Gamelab
Gamelab Barcelona content tracks and hot topics
-Video Games industry trends
-Project financing
-Studio management
-Talent management and human resources
-Investment and M&A
-Game development and operation
-Publishing, legal & business affairs
-Creative direction and IP creation
-Marketing, PR and community building.
-Innovation (AI, Web3, VR/AR, …)
-Educational and incubation programs
-Ecosystem development and competitiveness
Companies and institutions represented
in the conference program
Herobeat Studios,  LitLab,  Freeverse,  Hiro Capital,  SandSoft,  Skillful,  Epic Games , Zeppelin,  LVP,  Viva Games,  Adventuriq,  Finapolis,  Tencent ,  22 Cans ,  Kinetix,  Didimo,  Mercury Steam Entertainment,  Charisma,  DigixArt,  Chucklefish,  Xbox,  Agnitio Capital,  Cultgames, Leverage Partners,  DDM,  CMGAmes,  Sloyd,  CM Games, …