Gaudeix de la màgia de Barcelona Gamelab
Llocs exclusius de la ciutat i esdeveniments de networking
Mediatic, Palau de la Música, Tech City Barcelona & IOI
Uneix-te a més de 120 líders de la indústria europea
que celebren els videojocs com un somni compartit
Gamelab Barcelona 2023
Pròximament més actualitzacions de ponents convidats
Aquestes són algunes de les raons
per les quals gent com tu està assistint a Gamelab Barcelona
"Gamelab is the best games industry event I ever attended. I always return to the office with a valuable collection of contacts, ideas, and an actionable to-do list inspired by the issues discussed."
"Gamelab surpassed all of my expectations. It's a world class event with an impressive speaker lineup and a warm and thoughtful audience.."
"Gamelab's 360º view of interactive entertainment inspires new original ideas and business opportunities, something that rarely happens in other traditional games industry events"
"Just like city of Barcelona, the great moment I spent at the event was filled with passion, friendliness and inquisitiveness."
"Gamelab offers a great roster of speakers and a potent audience representing every facet of games. It's an action-packed and well run event."
"Gamelab is a wonderfully efficient conference that inspires new ideas and facilitates top connections you'd normally never get the chance to do at other shows."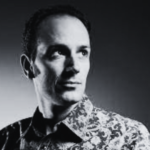 "Gamelab is incredible. They always bring together top speakers, as well as a passionate and multicultural audience that transmits energy and passion to the event. I'm looking forward to the next opportunity to participate."
"Gamelab is an incredibly inspiring and rewarding experience bringing together top developers with gaming luminaries from around the world. "
"Gamelab has an energy and a vibe quite different from what I've seen at other conferences. An unforgettable anyone who attends."
El millor lloc per als videojocs
Durant gairebé dues dècades, Gamelab ha jugat un paper fonamental en l'estratègia de la ciutat i el país, inspirant, empoderant i connectant a tota una generació d'empreses i líders locals, entorn d'un somni compartit: crear el millor lloc del món per a desenvolupar i operar videojocs i projectes i empreses d'entreteniment interactiu. No et perdis el nostre programa exclusiu de taules rodones, panells i seminaris professionals, impartits pels millors talents i executius de nivell C d'estudis locals i internacionals que ja comparteixen el somni de viure en el millor lloc per als videojocs.
Sobre Gamelab
Continguts i temes de debat Gamelab Barcelona
- Tendències de la indústria dels videojocs
- Finançament de projectes
- Gestió d'estudi
- Gestió del talent i recursos humans
- Inversió i M&A
- Desenvolupament i operació del joc.
- Assumptes editorials, legals i comercials
- Direcció creativa i creació d'IP
- Màrqueting, relacions públiques i construcció de comunitat.
- Innovació (IA, Web3, VR/AR, …)
- Programes educatius i d'incubació
- Desenvolupament d'ecosistemes i competitivitat
Empreses i institucions representades en el programa del congrès
Herobeat Studios,  LitLab,  Freeverse,  Hiro Capital,  SandSoft,  Skillful,  Epic Games , Zeppelin,  LVP,  Viva Games,  Adventuriq,  Finapolis,  Tencent ,  22 Cans ,  Kinetix,  Didimo,  Mercury Steam Entertainment,  Charisma,  DigixArt,  Chucklefish,  Xbox,  Agnitio Capital,  Cultgames, Leverage Partners,  DDM,  CMGAmes,  Sloyd,  CM Games, …